CNC SKILL UPGRADATION / TRAINING
We believe in "Training today for a better tomorrow" .CNC Learning can be give life to many youth by Learning it. Keeping this in view DPS has modeled " Industry Oriented CNC Training". This is a highly customized program which can be made suitable for ITI, Diploma, BE, Industry Trainees and so on.
Training Methodology :
A Special CNC Simulation software is loaded in the PCs.
Students practice programming along with the instructor.
The concepts can be practiced in real-time environment with chips , coolant , sound effect in the simulator.
Lot of real-time movies to make the program highly relevant to industry life.
Work book becomes exhaustive study material at the end of the program.
Industry experts as faculty.
Training at your door step i.e. in your computer lab.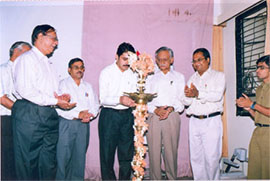 Inaugural of Workshop at BIET , Davangere. Principal Dr.B.T.Achutha and other dignitaries seen on dias.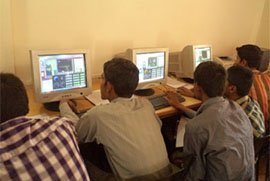 Training session at Sandur Polytechnic , SAndur.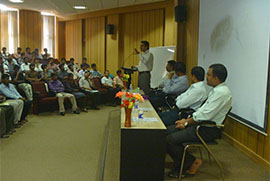 Inaugural of Workshop at KPR Institutions, Coimbatore on Jigs & Fixtures.
Some of the reference Workshops
- Sandur Polytechnic, Sandur
- BIET, Davangere
- Malnad Polytechnic, Tirthahalli
- Basaveshwara Engg. College , Bagalkot
- KPR Institutions, Coimbatore
- Indo German Tool Room, Indore
- NSIC, Rajkot
- Govt. Polytechnic, Beed, Maharastra
- Govt. Polytechnic, Kolhapur, Maharastra