PRODUCTIVITY CONSULTING
Productivity has been Mantra in DPS. While we develop the high productive manufacturing solutions for ourselves, we also cater such productivity improvement solutions to our esteemed customers. Few cases eventually became grand success resulting in huge profits , avoidance of investment in capital investments, creation of spare capacity etc.
Case 1 : Bushing Development at DPS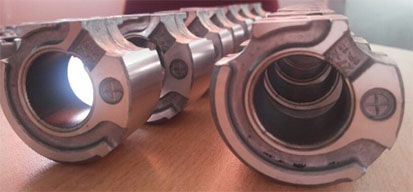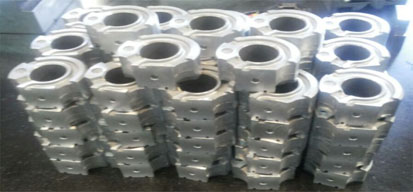 - It was an import substitution project.
- These parts were being made on imported kummer machines
- Due to high machine cost, the part cost was also high.
- The innovaatiove methods adopted at DPS moved the application from Dedicated Kummer to flexible indiginious CNC machines with right process , right fixtures and tools.
- Customer got a cost reduction of 58% with other benefits of reduced logistics cost, hassle free SCM etc.
- 8 Poke Yokes and 3 LCA adopted in the line.
Case 2 : Brake spider – Turning into profits !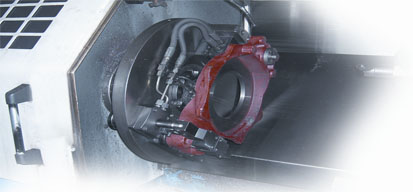 - Loading unloading time was more than the cutting time in this application of brake spider turning.
- Loading / Unloading was manual.
- A live hydraulic turning fixture was implimented reducing the loading / unloading time just to 12 Secs from existing 45Secs
- Productivity improvement by 72 %
- Customer avoided buying a new machine after implementing the new fixturing solution.
- 22 different models accommodated on SMED concept.
Case 3 : Brake Cam – Reduce Non cutting time !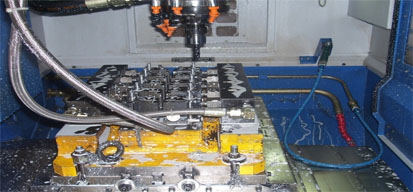 - Originally single component loading fixture : output per hour : 60 pcs
- The fixture can accommodate 8 components there by sharing the non cutting movements giving a substantial benefit of 110 pcs per hour. An improvement of almost 80% in output.